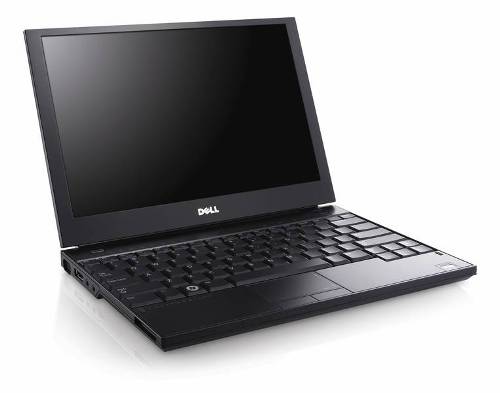 Terms & Conditions of Warranty:
    A warranty claim form must be filled out before the warranty process can begin. A copy of the original invoice must be presented at time of warranty claim. If the product you have purchased is a second hand item, which has been thoroughly, tested, cleaned, refurbished and remarketed. It may bear minor physical defects or slight cosmetic scratches, which do not affect the usage of the product and will not be warranted. When returning your product for a warranty claim, it must be securely wrapped, packed and boxed. CP'S PC'S do not warranty problems that occur as a result of software issues in any way at all. CP'S PC'S do not guarantee the condition of any consumables, such as notebook batteries or printer/toner cartridges.
    CP'S PC'S may elect to repair, replace or refund any warranty return at their discretion.
   This warranty does not cover damage due to external causes, including accident, extreme conditions/temperature, abuse, misuse, problems with electrical power, faulty battery, power supply, dead or bright pixels, color bleeds and burst crystals on LCD monitors, servicing not authorized by CP'S PC'S, usage not in accordance with product instructions (no suitability of use is expressed or implied as there is variance from item to item), failure to perform required preventive maintenance, and problems caused by use of parts and components not supplied by CP'S PC'S. This warranty will be void if the user installed an operating system that we strongly disagreed with. Accessories or parts added to a notebook computer or computer after the system is shipped from CP'S PC'S void the notebooks or computers warranty. If a notebook or computer is inspected, repaired, or handled by a non-CP'S PC'S technician, the warranty will be voided. If a problem occurs with a notebook or computer purchased from CP'S PC'S, contact must first be made with us and a Return Authorisation approved before the notebook or computer can be returned to us for repair under warranty. We can not guarantee the workmanship of other technicians, and therefore will not warranty the notebook or computer if it is handled by someone other than a CP'S PC'S technician. Shipping fees and return shipping costs are the complete responsibility of the consumer and are non-refundable.
   Software-related faults resulting from incorrect software installation or usage or software viruses or software inherent bugs shall not be considered as product faults and may incur a charge for rectification, if requested. It is the purchaser's responsibility to keep useable archive back-ups of all data and to reload all software following any maintenance or repair work. CP'S PC'S is not responsible for damage to, or loss of, any programs, data, or removable storage media including any consequential loss or damage.
Warranty is 60 (Sixty) days from date of purchase.
This is a return to base warranty only.